Corn Fritters
BREAKFASTMAINS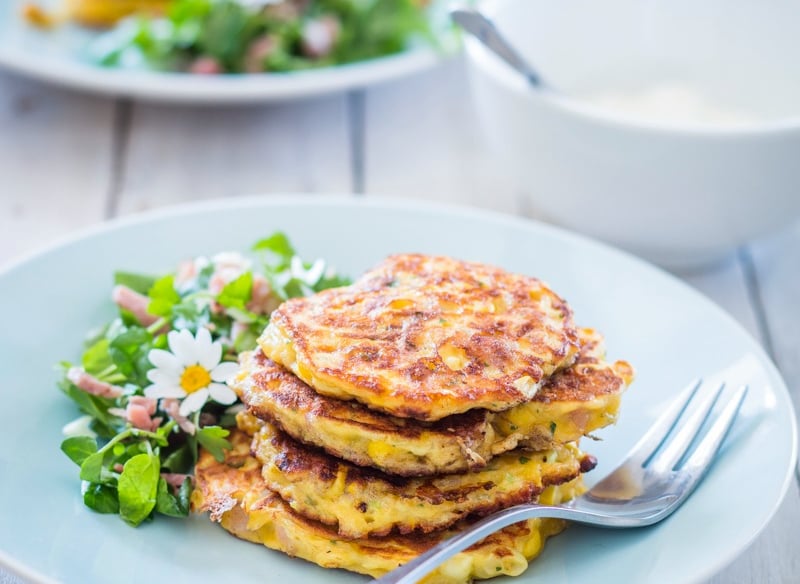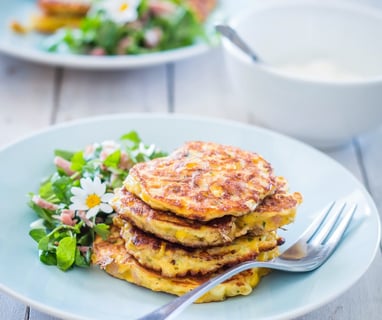 Ingredients
1 X 410g Corn (or 1 fresh corn cob cooked and kernels removed)
1 cup fresh herbs
1 Tbs oil
3 spring onions, chopped
3 rashers bacon, chopped
1/2 cup flour
2 eggs
1 tsp miso paste
50g cheddar
Mix the corn and coriander in a bowl.
Heat the oil in a frypan.
Add in the spring onion and bacon and cook for several minutes until the bacon is cooked. . Add to the corn and coriander.
Measure in the flour, lightly beaten eggs, miso paste and cheddar. Season with salt and pepper and paprika if you wish.
Heat the frypan to medium high and add a little extra oil.
Gently pile in dollops of mixture and fry until the bottoms are golden and you can flip them easily. Cook for another minute or two on the other side and remove to a clean serving plate.
Corn can be steamed, boiled or grilled to cook. This recipe is great if you have left over corn!