Slow Cooked Lamb Shanks
Slow cooked lamb that will fall off the bones. Cook in a heavy based casserole in the oven or cook in a crockpot. (You can speed up the process and use a pressure cooker if you are in a hurry )
MAINS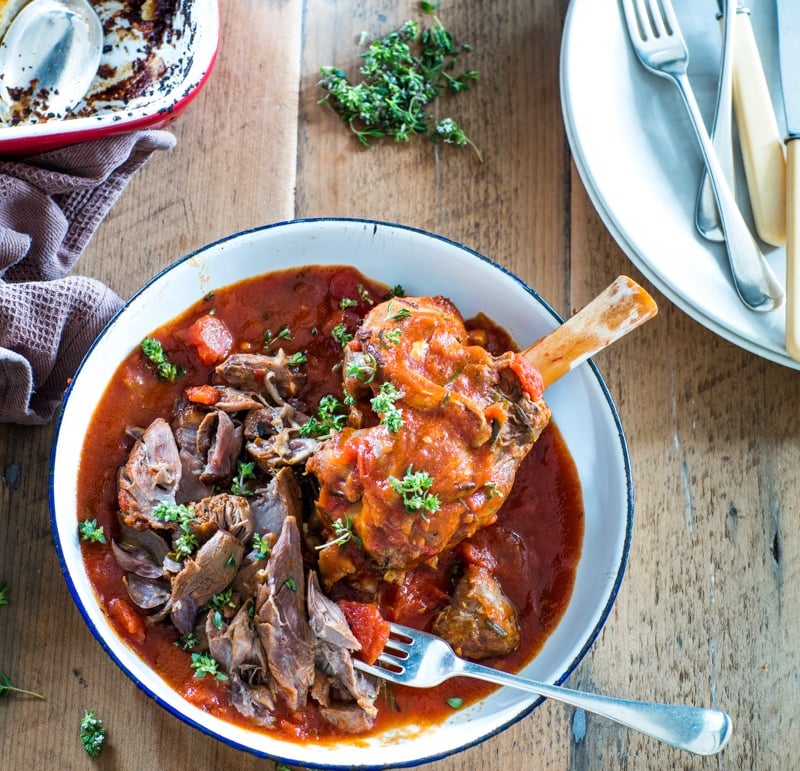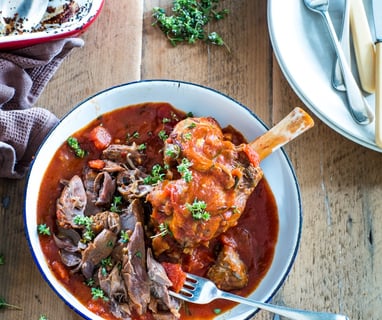 Feeds 4
GF DF (some wines have a little gluten)
4 Lamb Shanks
1 stalk Rosemary, leaves removed
3 cloves Garlic, crushed
1 lemon, juiced
11/2 cups olive oil
2 Onions
1 cup white wine
2 tins tomatoes (or 6 fresh small tomatoes)
2 cups chicken stock
Place lamb shanks, rosemary, garlic, lemon and olive oil into a large clean plastic bag and place in the fridge to marinate for at least 2 hours.
Remove the lamb from the fridge. Use a little of the marinade to cover the base of a frypan or griddle pan. Bring to a medium high heat. Place the shanks on the hot dish and brown them all over.
Take the dish you wish to cook in and pour in the marinade, the tomatoes, white wine, chicken stock and shanks.
Cover the dish and place in a low oven of 150C for 6 hours. The meat will fall off the bones and can be used for many recipes (if you don't eat it all at once!)
Tips
You can marinate the lamb in a dish - but you will need to turn it over in the marinade a couple of times.
You can cook this dish in a pressure cooker - it will take 2 hours.
You can cook this dish in a slow cooker or in a casserole dish in the oven for 6 hours
Additional Ideas
Use the lamb on top of a pizza with olives and capers
Create a flat bread sandwich with lamb, hummus, fried eggplant and feta
Add the lamb into a slider bun with coriander and chilli